Main page » Design » Visualization
Art solutions in visualization models
Classic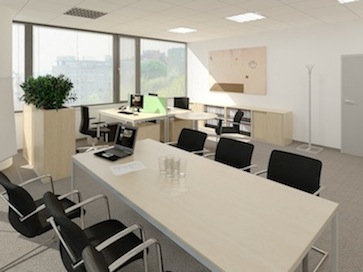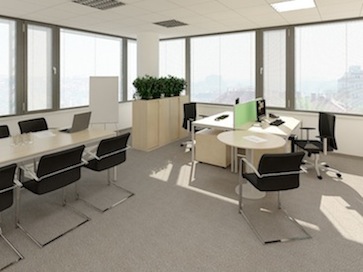 .
The Classic standard is designed for those who don't want to experiment too much. They like a traditional, modern style of office, light wood, accompanied by small coloured accents (such as folding screens in the company's corporate colours.
Technic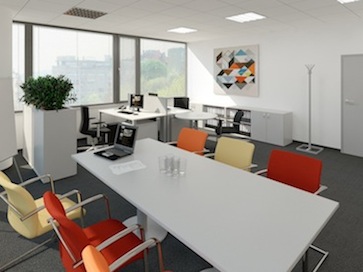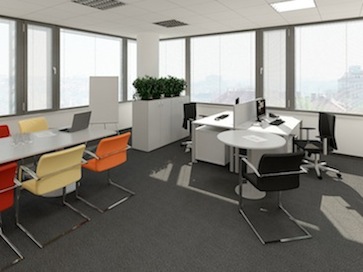 .
The Technic standard reflects the requirement for perfect functions at a reasonable cost. But what is essentially a rather technical design, does not always have to be sterile. All you need to do is to play with the colours of chairs ...
Floor color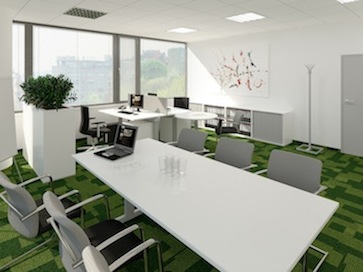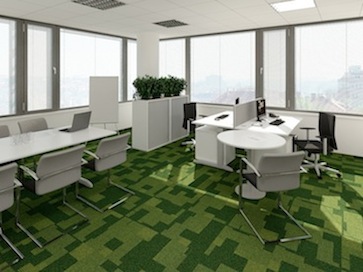 .
Have you ever tried to experiment with the colour of floor? Many people are initially interested in the colour sample, but later they abandon the idea for the fear of the result. But if we "soften" the colour of other elements, we can actually use some daring patterns. However, we should initially test the designed colours by visualization.
Manager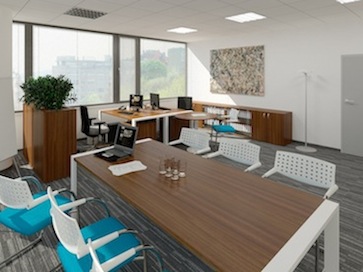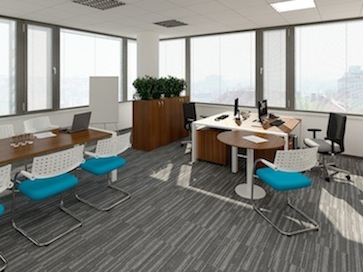 .
A correct, but interesting office. A stylish carpet with a texture, a combination of dark and light wood, all revived by the fresh colour of chair covers. This is the way we present our study room in the managerial standard.
Elegant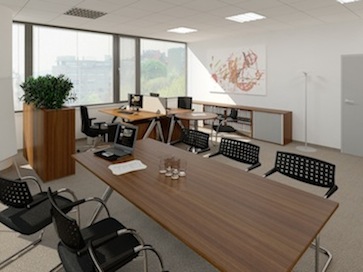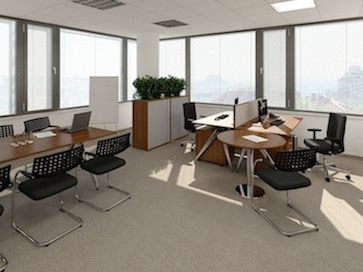 .
This standard is ready for more conservative customers with the higher expectations for the materials used. A modern elegance is achieved by the combination of darker wood materials (LTD or veneer) with shiny metal elements (chromium, stainless steel and polished aluminium).
Top design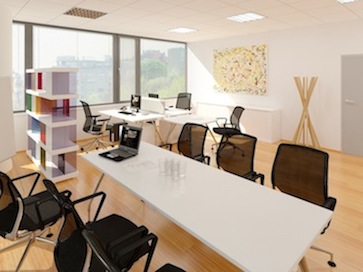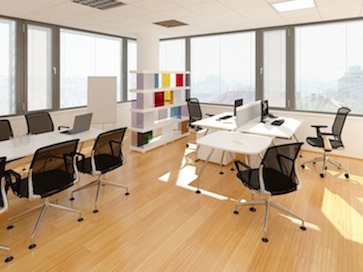 .
As the name suggests, we find ourselves at the very top of the imaginary chart. For us, the highest quality of office design is in the products from the Swiss company Vitra (such as the AdHoc office system and the Meda office and conference chairs, see the picture). We will be happy to set up your interior in the Top Design standard, or in combination with other standards.